Choose a Private Boat Trip in Crete
July 16, 2020
Safety on Board | Boat Trips in Crete
Summer is fast approaching! We are sure that you are already secretly wishing to be swimming in the crystal clear waters of Crete Island with a cocktail or a beer on your hand. COVID-19 has exhausted us all! However, we have a good vaccination going on in Greece. Despite the safety measures taken, we hope that this summer will let you experience Chania the way you have been thinking of.
Indeed, SEAze The Day can assure you that all safety measures are taken on each and every boat and on its personnel. This summer in Crete, you need to make sure you and your family or friends feel safe from any potential occurrence from COVID-19. How can you do that? Well, you need to know that there is the right amount of people on board, proper distances, face masks and soap or hand sanitizer to regularly clean your hands.
Private Boat Trips from Kissamos, Chania & Ierapetra | Safety on Board
Let's be more optimistic about the future and start thinking about ways to book your boat trip during your vacations in Crete. Indeed, you can book a private boat trip from Kissamos, Chania or Ierapetra. Specifically, if you can start from the prefecture of Chania you may choose to visit Balos, Elafonissi, Falassarna.
Plus, by renting a boat in Crete you will know for a fact that on the boat you will have ONLY your family or friends. Furthermore, bear in mind that before and after every trip we clean and sterilize thoroughly our boats. Nonetheless, a boat trip or a boat rental from Ierapetra, Chania or Kissamos will be the "highlight of your vacations" just like many customers have told us throughout these years.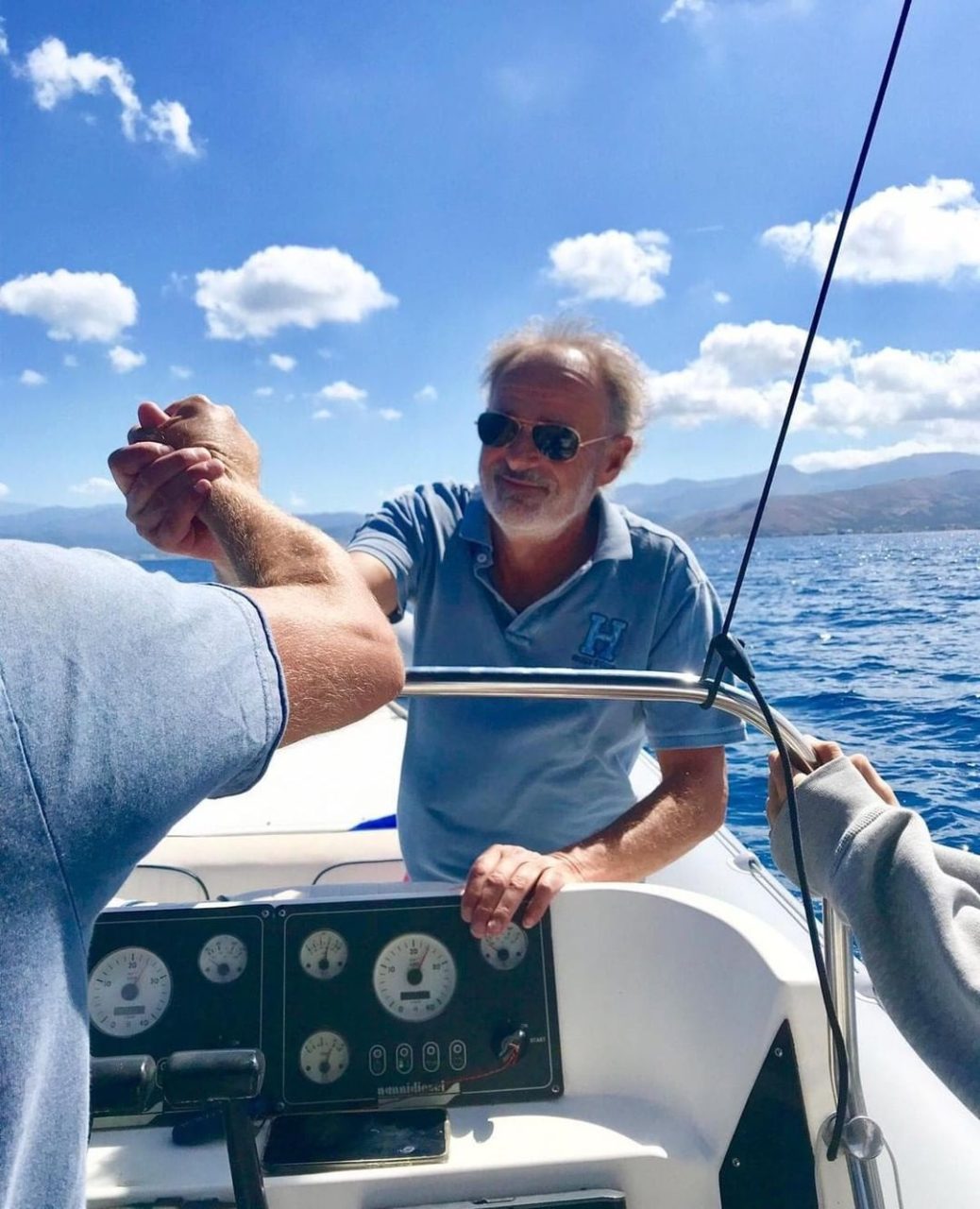 Explore the Pristine Beaches of Crete on a Boat Trip |
What we offer is not just the ride towards your summer destination or the pristine beaches. Though, our boat trips in Crete it's about who you meet, what you eat and how you see things from a different perspective. Of course, you may rent a boat with or without a skipper from any starting port in Crete. You may choose which part of the island you would like to explore.
Also, they will provide you with traditional food if you choose to go on a full-day boat trip. Not only, will you have the chance to see the amazing blue sea of the South of Crete or the pink sandy beach of Balos, but you and your family or friends will also have to learn about the Cretans, our culture, the shipwrecks, and their historical background.
Feel safe on board on a private boat transfer.